Military Applications
Let KOR® Protect Your Assets
Reconfigure and reuse the KOR® VRS® system in minutes to adapt to your chosen firearm, optic, equipment, or gear. If you have several rifles of different sizes and scope configurations, spotting scopes, night vision, or communications equipment, the VRS system adapts to any loadout utilizing the same case.
Concerned about dust, sand, moisture, or oil contaminants? The VRS® system is completely sealed and cleanable; try to remove contaminants from a foam insert.
The VRS® system offers both time and cost savings and is simple. See below.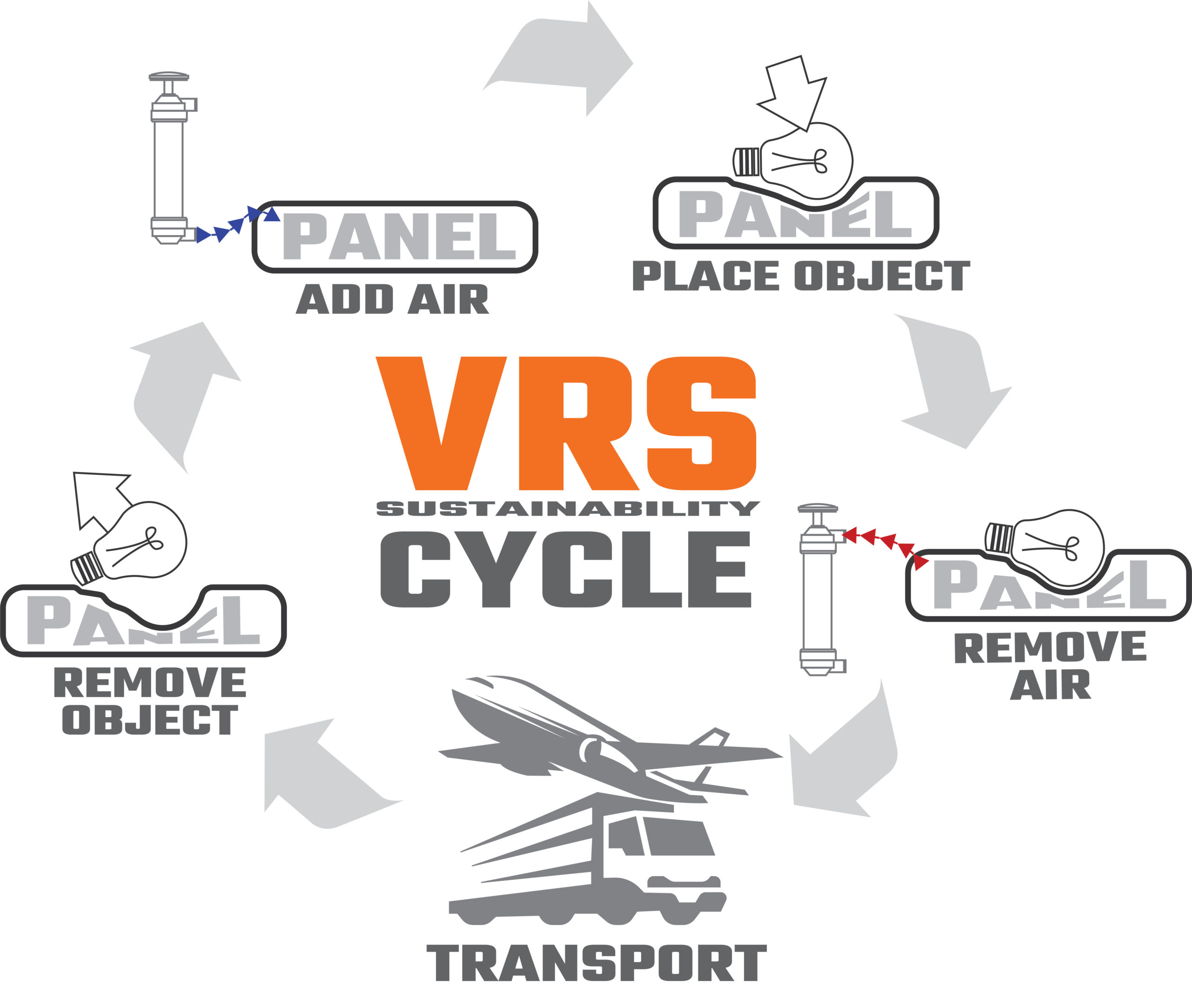 Military Applications
Let KOR® Protect Your Assets
The KOR® VRS® system can be reconfigured and reused in a matter of minutes to adapt to your chosen firearm, optic, equipment or gear. Have several rifles of different size and scope configurations, spotting scopes, camera or communications equipment? The KOR® VRS® system will adapt to multiple loadouts utilizing the same case.
Concerned about dust, sand, moisture or oil contaminants? The system is completely sealed and cleanable; just try and remove contaminants from a foam insert.
The VRS® system offers both time, cost, and space savings and is simple to use, see below.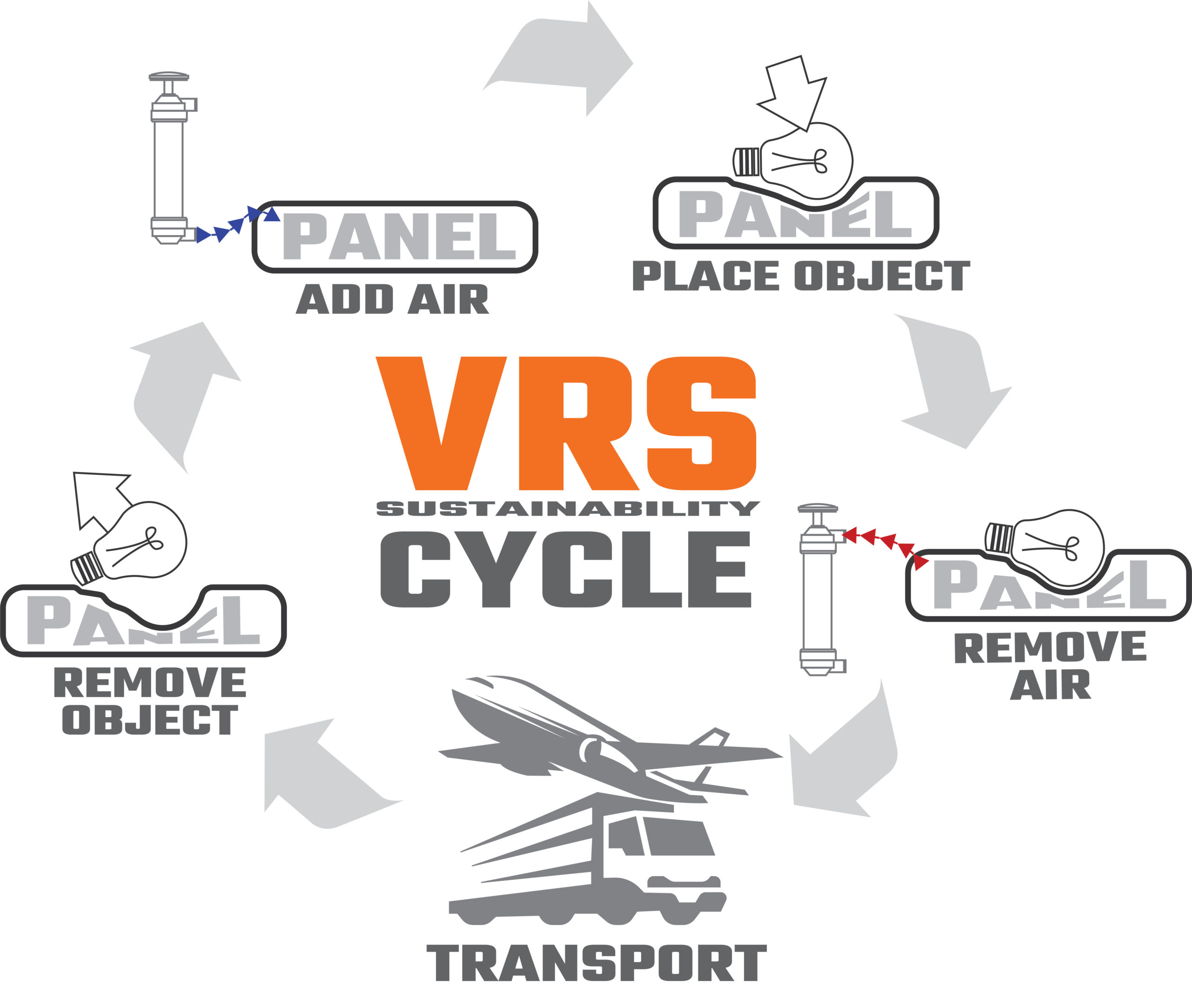 WHY IS VRS® TECHNOLOGY Superior to other packaging materials?
VRS® defines a new era of shielding valuable assets during transport by encasing contents with superior impact and vibration reduction. Independent testing confirms that the lateral and vertical movement of contents surrounded by VRS® is controlled, and the majority of any impact/vibration energy is absorbed by the sustainable fill, NOT the cargo.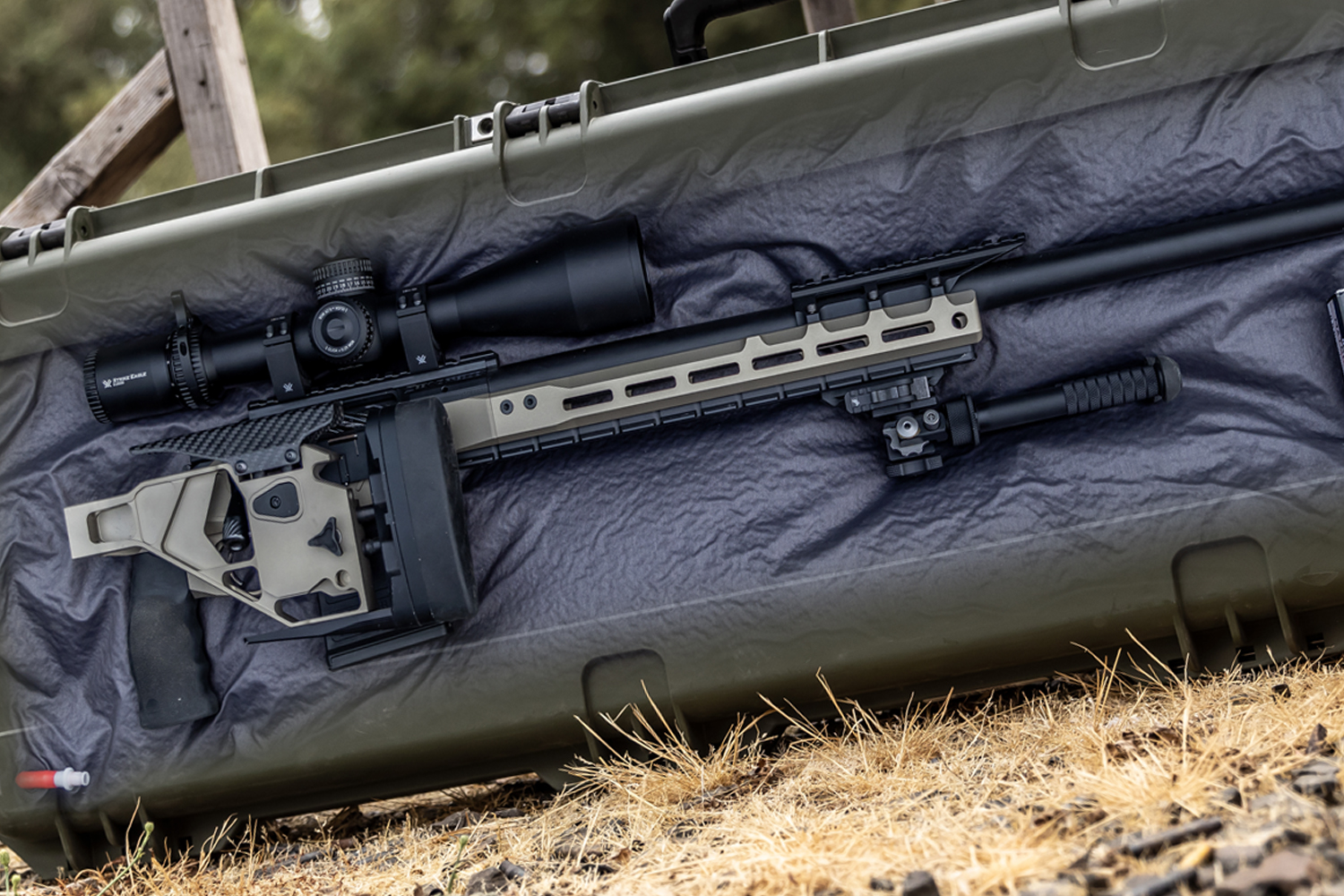 Ultimate Protection
VRS® technology incorporates high-tech material loaded with sustainable fill that forms around and safeguards your assets. The system prevents movement and boasts superior vibration reduction and impact protection.
Customization &
Adaptability
One VRS® system adapts to any size, weight, and shaped cargo and is limited only by the size of the VRS® panel. This offers limitless options for protecting and transporting a variety of objects with a single system. VRS® can be engineered for any panel size and thickness and is compatible with outer casing from aluminum to rigid plastic, cardboard, and wood.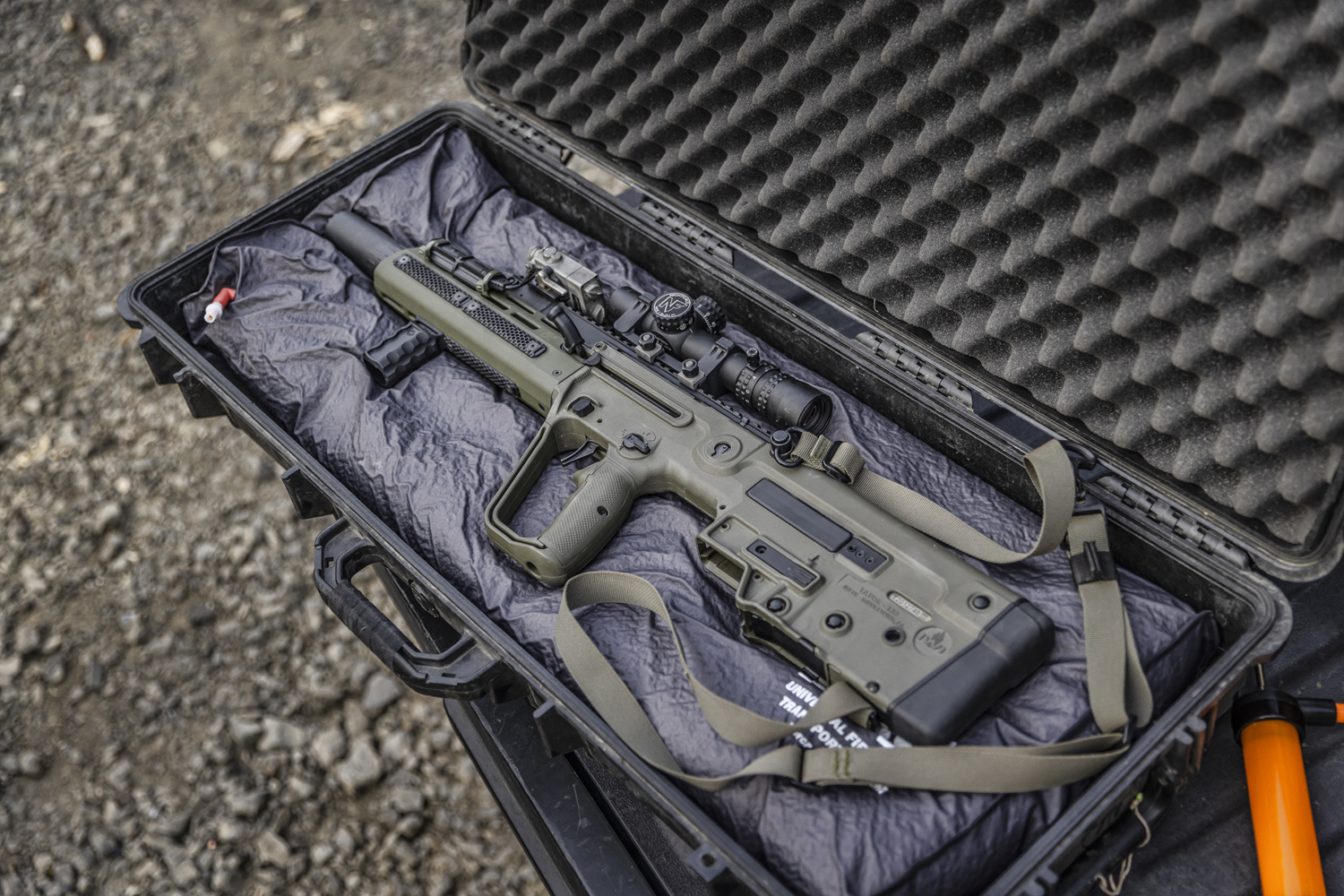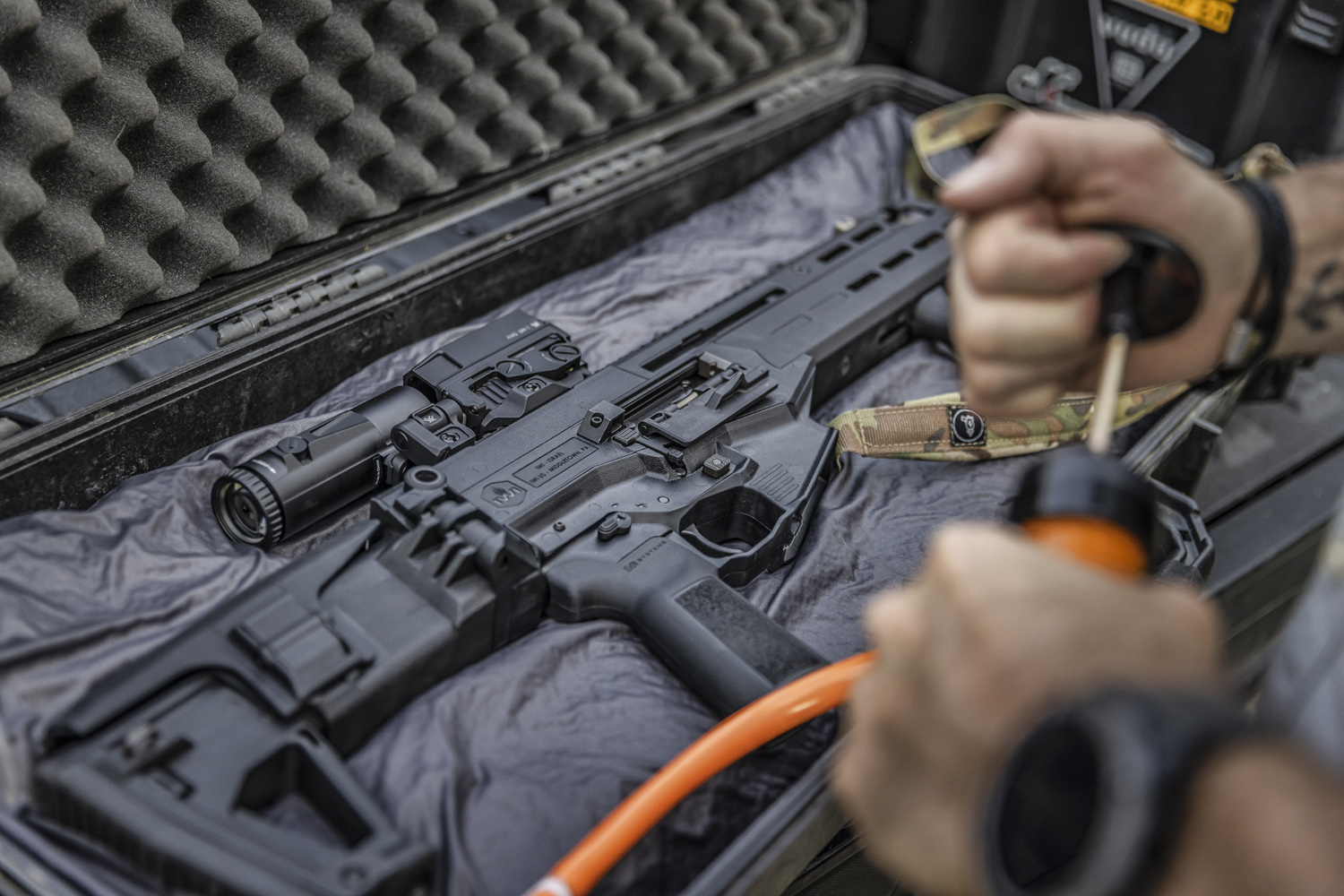 Infinite Reusability
The VRS® system can be reused indefinitely by reconfiguring it for any equipment in any environment. Whether traveling by air, day use, shipping, or long-term storage, the technology adapts to your needs while fully protecting your assets.
Reduces Space &
Waste
VRS® is customizable, there is no need for multiple cases, custom-cut foam, or additional packing materials. VRS® has unlimited use and shelf life compared to foam; unlike foam, it is easily cleanable. VRS® literally eliminates tons of waste in foam leftovers and preserves storage space.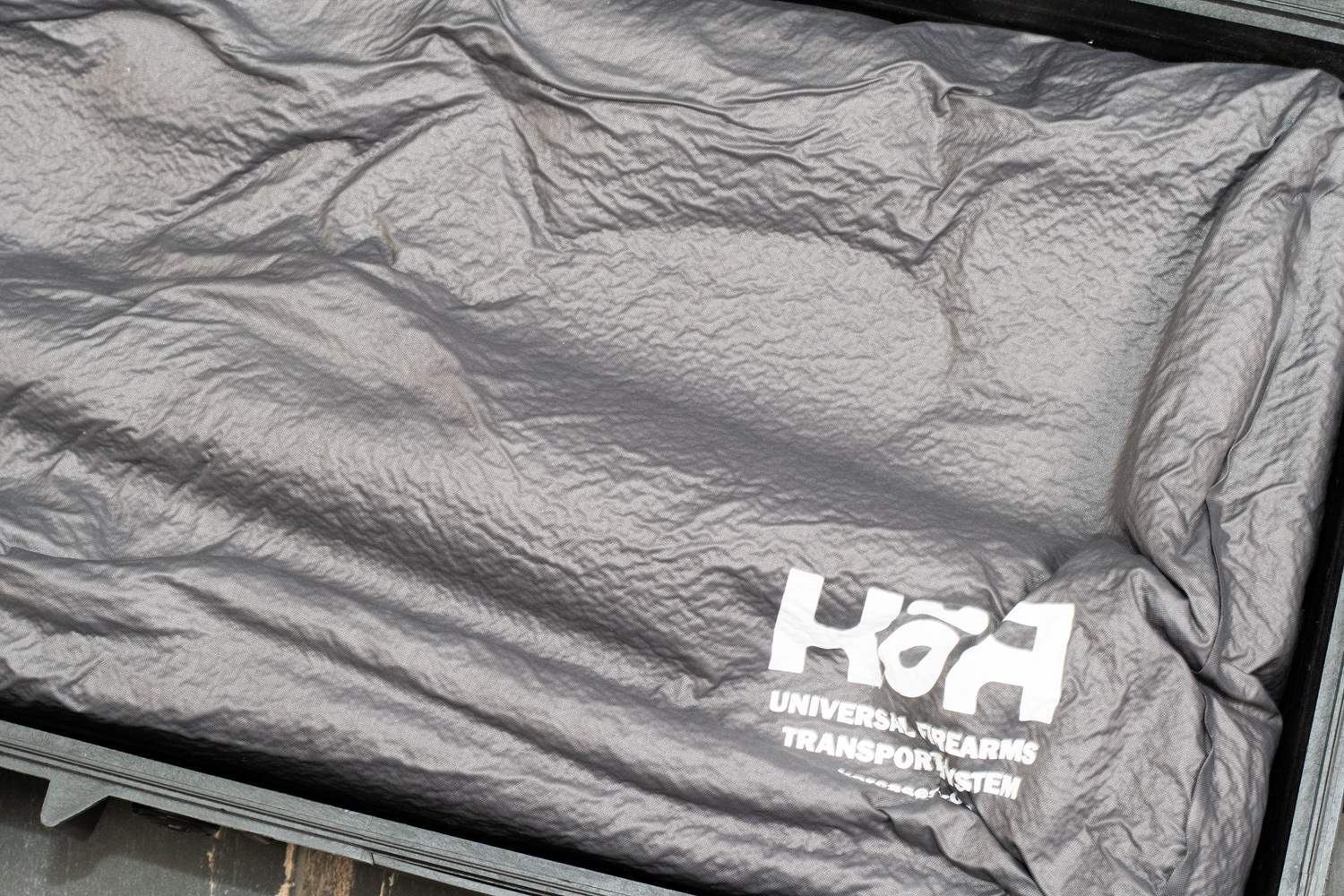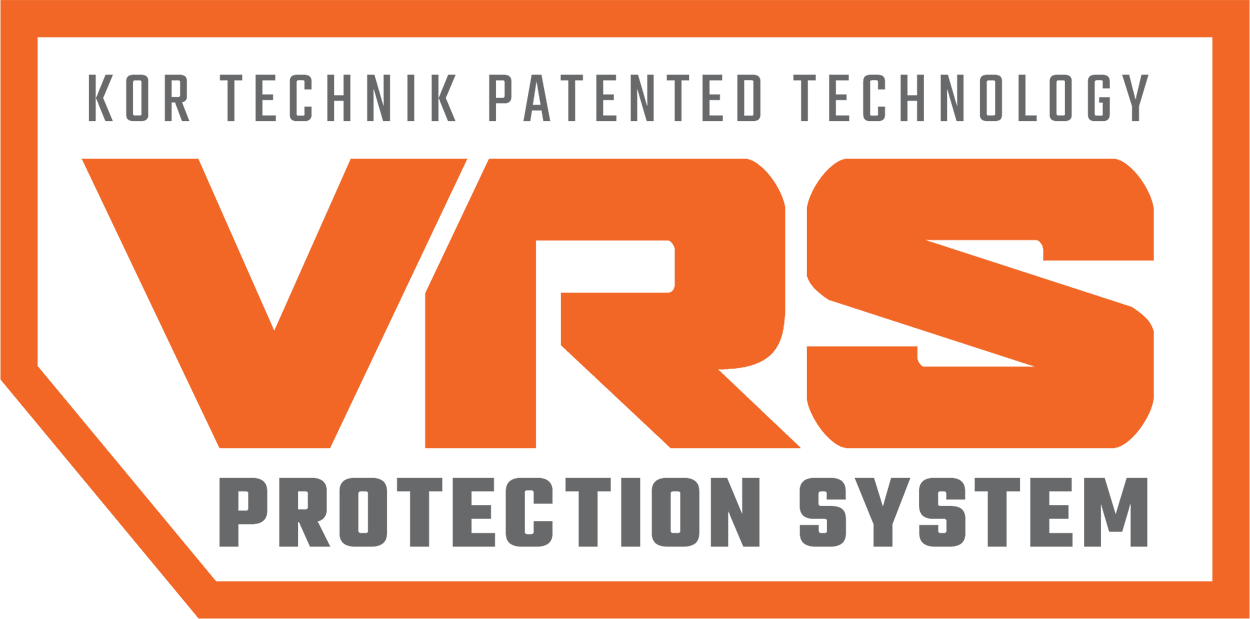 VACUUM RIGIDIZING STRUCTURE
Let KOR® Protect Your Assets
From The Founder:
I had a garage full of hard-sided cases for every shape and size of adventure gear. Each item had a separate case and foam sections to protect my equipment when traveling. Some of the foam was expensively custom cut, several I spent hours meticulously cutting myself, and many more required plucking out little squares to create a space in the shape of each piece of gear.
As my case collection continued to grow, my lovely and observant wife asked me why I needed so many similar cases and why there wasn't a way for one piece of protective cushioning material to adapt to everything I needed to safely transport my gear. I saw the wisdom of her question and dove into creating a solution. I knew I wasn't the only person who struggled with the limitations and drawbacks of the unchanged foam-filled case offerings we have had for decades. This also made me realize just how costly, storage-space intense, and environmentally wasteful this antiquated solution really was.
With a punch list of inconveniences to resolve, my goal was to produce a universal protection solution and address the disadvantages of the status quo through the following must-haves:
MUST-HAVES
Deliver protection characteristics superior to foam
Infinitely reusable, eliminating the need for multiple specific cases
Quick and easy for anyone to use
Customizable for a variety of objects
Must retrofit existing cases
Cost-effective
Cleanable and able to be sterilized
Space saving
Unlimited lifespan compared to foam
Reduce waste
Not impacted by temperature or climate
Eliminate abrasion on the exterior of cargo
Lighter weight and more efficient for large cargo transport
THE RESULT
The result is an entirely new patented technology named Vacuum Rigidizing Structure or VRS®. This revolutionary protection solution is customizable, reusable, and endlessly efficient. It saves space, time, and money while drastically reducing waste.
WHAT IS VRS®?
Each VRS® system consists of a pillow-like panel constructed from MIL-Spec textile and filled with shock absorbing media that when under vacuum, solidly contours to the shape of your object; keeping it firmly positioned and providing superior impact and vibration protection.
VRS® panels fit a variety of popular hard-sided cases.
An included syphon pump allows users to quickly and easily add or remove air from the VRS panel so they can customize it for any objects that fit within the existing case.
HOW DOES VRS® WORK?
Place a VRS® panel inside the hard case it is sized for.
When the panel has air inside, it is soft and pliable, like a cushion or bean bag (fluid state).
Nestle contents into panel, and when air is removed (vacuumed) with the pump, the VRS panel conforms around the items creating a solid impression (rigid state).
To use the VRS® panel for a different object, pump air into the panel, replace the item, and pump (pull vacuum) until the panel conforms to the new object.
Thank you for your time, your business, and supporting my family and employees. -- GP